Profiles
Staff and Shows
Liz Lewis - 1/2 of Your Country Mornings with J.D. and Liz on KTCO from 5am to 9am. Liz grew up in Duluth, Graduate of Duluth East, and the College of St Scholastica. She got her start in radio way back in 1990. Read More...
Liz's spare time is spent with family and friends primarily spending time with her husband Robb, daughter Caroline,son Cooper and her two dogs, Sadie and Sacha. Liz stays busy with many things in the community. She'd love to tell you all about it! - Just email, or Facebook her anytime!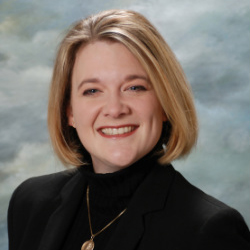 Little did the dastardly villain Gross Pinky Toe know when he stole my shoes that he'd picked on the wrong mom. For although my sticky exterior might have you believe I'm an ordinary sort of mom, I am in fact that fear of justice, the fat crusader for bravery, Football Santa! Read More...
Quickly, I charged into a box and changed into my burnt sienna socks, califlour blue scarves, and my nappy pink jock strap. Thus disguised, I punished after Gross Pinky Toe and lifted him in the left nostril! We fought, and we tried on; we tried on, and we fought. First I had the upper hand, and then he ate me and gained an advantage. But then I grabbed a nearby candy and speared him through the ear lobe. Victory was mine!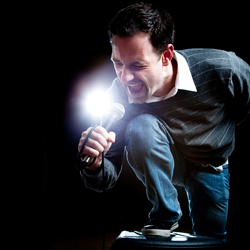 It's time for a one paragraph description of me.....or call it, me summed up in one paragraph. Wow, that's sad isn't it? My life should be so exciting it would take this whole website to describe it. Does this mean I'm a loser? Read More...
I've been in radio going on 14 years and I still haven't received a good answer as to why they call this a job. You talk, sit in your office playing games and listening to music, talk some more, go host a party, permanently borrow office supplies, meet musicians, sleep with groupies, get paid in jewels and fishing lures, spew your ignorant opinions to thousands every day, disappear for hours on end without anybody noticing, eat half the parade candy intended for kids, go on free trips, and get discounts everywhere you go by saying, "Don't you know who I am?" I also enjoy late night scavenger hunts through the prize closet. I have 3 wonderful children, 1 beautiful wife, eight half-decent scars, an autographed Gordon Lightfoot album, an addiction to the smell of fish slime, and an incurable addiction to the woods and water. Now....tell me about you.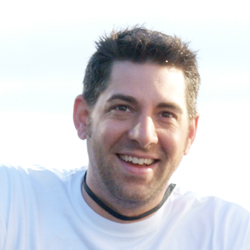 Bryan is the poster boy for why you should go to college and further your education... However, he did not! He believed someone, somewhere, would pay him for doing something he really enjoyed doing. Read More...
Bryan soon realized there's find a job that allows him to do two other things he really enjoys...having fun at KTCO and listening to great music. "I'm having a blast! I hope I never have to get a real job. Radio has always been a huge part of my life and I love doing what I do. However, it's nothing compared to the joy that my wife, Nicci, and our three children continue to give me every day." - BRY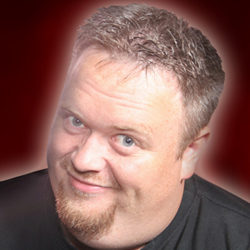 Every time he gets in front of the microphone, Bob Kingsley adds to his status as the most listened-to radio voice in country music history. Read More...
The Host and Executive Producer of Bob Kingsley's Country Top 40, far and away the most successful show of its kind, has been the king of the country countdown for three decades now, and to hear him tell it, the process retains every bit of its magic. "I love the music and the people who make it," he says, "and I want our listeners to have as much insight into both as it's possible to give them, and to make the experience as enjoyable as possible." Bob's love for the genre, its people and its history has always been evident in that warm, rich voice, and the combination has given him both a vast and loyal audience and legendary status within the industry. He has twice been named the CMA's National Broadcast Personality of the Year and his show received Billboard's Network/Syndicated Program of the Year award no fewer than 16 times. Bob also received the ACM's National Broadcast Personality of the Year Award in 2007 and, perhaps most tellingly, he was inducted in 1998 into the Country Music DJ Hall of Fame. For Bob, the path to such success has been straightforward. "It's always one listener at a time," he says. "I focus on that one person, maybe with a cup of coffee at the kitchen table or in a car driving down the road, and talk directly to him or her. I'm sharing stories I find fascinating, and if I do my job right, hopefully they'll share my passion." Bob's love for radio and for music dates back to his childhood. "When I was 7," he says, "I had an illness that kept me in bed for a year. I would listen to the radio, and certain shows became really important to me. It was complete escapism and entertainment. I didn't realize the imprint it was making, but it obviously stayed with me." When he was 18, Bob joined the Air Force and served in Keflavik, Iceland, where he jumped at a chance to become an announcer on Armed Forces Radio. As he learned the ropes as an announcer, he also developed an appreciation for the country music he was playing. The combination would carry him to legendary stations like KFOX, KGBS, KFI and KLAC in Los Angeles. Then, in April 1974, Bob took a job producing "American Country Countdown." Four years later, he took over as host, propelling the show to its place as a national and international institution. In January 2006, Bob launched The Country Top 40, currently distributed by Dial-Global. He continues to produce and host specials like his highly popular "Christmas in America" and an annual year-end countdown show. Bob has long been dedicated to serving the industry as a whole, having been for many years a member of the board of directors of the Academy of Country Music. He has also given tireless service to veterans' groups and the VA itself. He served as Master of Ceremonies at the National Veterans Day Ceremonies at Arlington National Cemetery in both 2004 and 2005, one of many national and regional events to which he has volunteered time and energy, and he has helped get information on benefits to countless veterans through vehicles like his Veterans Day 2005 radio special, "Bob Kingsley Salutes America's Veterans." His many charitable endeavors include work for Disabled American Veterans, the Dept. of Veterans Affairs, the Wounded Warrior Project, The Palliative Unit of Cook's Children's Hospital in Fort Worth, and St. Jude Hospital. An avid cutting horse enthusiast, he lives and works in Weatherford, TX.